Home
»
Home Energy Evaluation
Contact Us For
A Home Energy Evaluation
We Are Connecticut's Home Energy Saving Company
Free Home Energy Evaluations for CT Residents
Our whole-house energy evaluation is designed to factor in all of your home's energy usage and show you where you can save on energy consumption and lower your home energy bills.
Symptoms of Connecticut homes in need of our energy saving services:
High electric bills
Mold in attic or basement areas
Heightened allergies and asthma problems
Inconsistent room temperatures
High oil or gas bills
Dr. Energy Saver Of Connecticut is your neighborhood energy saving company offering our services to homeowners all over the "The Constitution State". Contact us today to schedule a free home energy evaluation on your energy systems. One of our certified energy contractors will thoroughly test how your home uses and loses energy and recommend what the most beneficial solution would be for your specific home!
Our service area includes: Stamford, Norwalk, Hartford, New Haven, Danbury, Greenwich, Darien, New Canaan, Westport, West Hartford, Ridgefield, Hamden and cities nearby!
Our Home Energy Evaluation Identifies Your Home's Energy Weaknesses
Within the eight energy-consumption categories for a typical house, there are numerous factors that affect energy use.
For example, water heating expenses depend on the efficiency of the water heater, the types of showerheads in use, pipe insulation, dishwasher and washing machine efficiency and overall hot water demand. Heating and cooling costs depend on many factors as well: insulation levels, air leakage, duct leakage, and HVAC system efficiency, just for starters.
Through various tests, inspections and calculations, a complete energy evaluation evaluates all of the features and conditions that factor in your home's overall energy performance. When Dr. Energy Saver Of Connecticut completes your Home Energy Checkup, you'll see exactly how your energy dollars are being spent and where your best savings opportunities are. Our energy evaluation rates 10 Energy Vital Signs™ and provides you with a prioritized list of recommended improvements --your master plan for saving energy.
We offer a home energy evaluation in CT including Stamford, Norwalk, Hartford, New Haven, Danbury, Greenwich, Norwalk, Danbury, Stamford, Greenwich, New Haven, Hartford, and all surrounding locations!
Watch Out For Incomplete Energy Evaluations...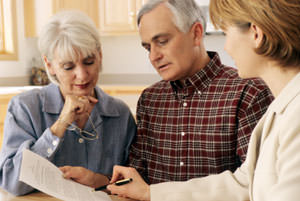 A clear path to saving energy and money. A Home Energy Checkup from Dr. Energy Saver Of Connecticut provides you with a master plan to improve your home's energy performance, cut your utility bills, and create a healthier, more comfortable home.
A Dr. Energy Saver Of Connecticut Home Energy Checkup isn't the cheapest energy evaluation, but it's definitely the best. Many of the energy evaluations subsidized by local utilities or state programs are woefully incomplete, even when they include free features like weatherstripping or fluorescent light bulbs. We aren't your typical contractor either, we want to evaluate your entire home to provide only the best solutions.
When you get one of these limited energy evaluations, you're missing out on major information. You may have major air leaks that are hard to find, a furnace that isn't venting properly, or a ductwork system that's dumping air from your attic or basement into your living space.
The Best Home Energy Evaluation in Stamford, Darien, & Connecticut
To make sure you do the right things in the right order, invest in Dr. Energy Saver's comprehensive and customized Home Energy Checkup. We take pride in making sure that your home is as energy efficient as possible. What makes us better than the competition is that we take the time to sit with you and better eductate you before any changes are recommended. Whether your home needs cellulose insulation, new windows, or some basic air sealing, you can trust the experts at Dr. Energy Saver Of Connecticut to improve your home's energy efficiency.
Contact us today to schedule your home energy evaluation in Norwalk, Danbury, Stamford, Greenwich, New Haven, Hartford, Bridgeport, Waterbury, New Britain, Bristol, Meriden, Trumbull, Milford, Cheshire, Stratford, Shelton, Glastonbury, Monroe, and the neighboring cities and towns. We are fully trained and experienced as a whole-home energy and home science company.