Replacement Windows in Connecticut
Improve the energy efficiency of your home with replacement windows
How do you know if you need new windows? What makes a replacement window truly energy efficient? Watch this video for answers to your questions about replacement windows.
Are the windows in your house more than 20 years old? Are you uncomfortably cold during the winter when you're standing by a window? If your windows have insulated (double-pane) glass, is there condensation between the panes? Are your windows made of wood that requires painting? Do you have trouble opening, closing or locking your windows?
If you answered "yes" to any of these questions, you might be a candidate for replacement windows.
Get the best in beauty and energy-saving. From initial window measurements to final installation, our skilled installers make sure your new windows look beautiful and perform perfectly.
Replacement window experts in Connecticut
Installing replacement windows is a major investment, but it's an improvement that homeowners appreciate for numerous reasons.
Dr. Energy Saver Of Connecticut provides window replacement in Stamford, Norwalk, Hartford, New Haven, Danbury, Greenwich, as well as the surrounding areas of Westport, Darien, New Canaan, West Hartford, Ridgefield, Hamden.
Here are the major benefits of installing replacement windows: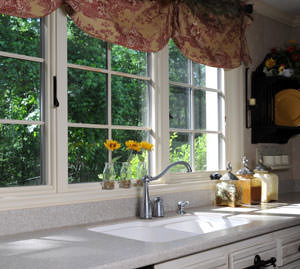 Energy savings. If you replace old single-pane windows with ENERGY STAR® qualified replacement windows, it's possible to save around $500 per year on heating and cooling costs, according to the Dept. of Energy Savings will be greatest in the northern regions with cold winters.
Comfort and convenience. Instead of staying clear of drafty old windows, you can move your furniture closer to the view outside. Since your new windows will be easy to operate, you'll use them more often to enjoy natural ventilation.
Curb appeal. New windows can really transform a home's appearance. You'll appreciate this benefit while you're in the house and when it's time to sell.
Low maintenance. While old-fashioned wood windows required regular painting and even re-glazing, today's top-quality replacement windows are made from materials (vinyl, fiberglass and aluminum) that are super-durable and maintenance-free.
More security. The solid, secure locking action on new windows is a big improvement over older window locks.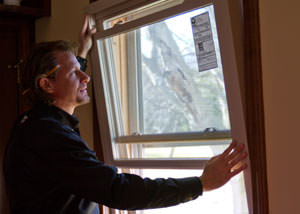 We install replacement windows that improve energy savings, comfort, curb appeal, security, and require low maintenance!
It's worth explaining that a replacement window is designed and sized to fit inside the frame (jamb) of an existing window.
If the existing window sill, side and head jambs are in good condition, this frame can remain in place. Only the sash units (which contain the glass) are removed, and the replacement window unit is installed in the resulting opening.
Start Saving Energy and Money With A Window Upgrade.
Call 1-855-201-5406 or contact us online to schedule a home inspection and free replacement window estimate. We also offer a comprehensive home energy evaluation.
Looking for a price? Get a no cost, no obligation free estimate.